FREE Products
Free Relaxation Audio:
Please click on the link below to access the mp3 recording and enjoy straight away.
Link for download Here (You can click and play straight away, or Right Click on the link & select 'Save-As', and save the mp3 to your desktop)
M.A.G.I.C. for Minds e-book

Here
by kind permission of Terence Watts - Author


Are You Hypnotizable?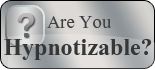 The majority of people don't believe they are. When in fact, 95% of the population are hypnotizable. How do you measure up?
Are You Stressed Out?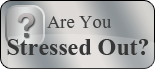 This quiz is designed to help you understand how well you manage stress. When you answer the questions, try to be as honest as possible in each of the situations. Don't worry though there are no right or wrong answers.
How's Your Memory?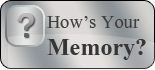 We all have memory lapses from time to time - just remember when taking this quiz that 'frequently' is the word to watch!