Are You Hypnotizable?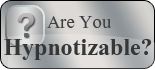 The majority of people don't believe they are. When in fact, 95% of the population are hypnotizable. How do you measure up?
Are You Stressed Out?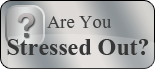 This quiz is designed to help you understand how well you manage stress. When you answer the questions, try to be as honest as possible in each of the situations. Don't worry though there are no right or wrong answers.